European Engineering Products-Factory Direct
The on-line source for high quality European precision components. Factory Direct cuts costs, lowers prices and speeds delivery. Product Range includes Vacuum Systems, Cryogenics, Dewar Flasks, Fluoroplastics, Balances & Scales, Optics, Optronics, Laboratory Electrical Equipment, Plastic Valves and Sensors. On-line purchasing, review and download product specs, purchase simply and efficiently.

Call 1-866-820-8270
Service & Technical Support both before and after delivery from qualified engineering staff. Warranty; all products come with full manufacturer's warranty.

Infrared Sterilizer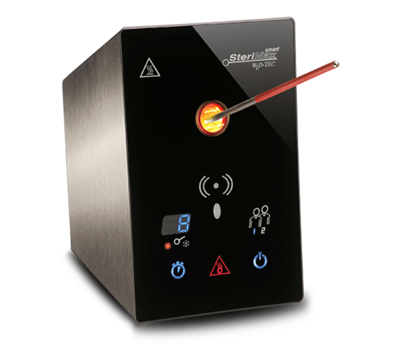 SteriMax Smart. Infrared Loop Sterilizer NEW from WLD-TEC High-Speed Annealing and Sterilizing without flame.Specifically focused infrared light generates an IR-HotSpot in which your inoculation loop is sterilized at temperatures from 750 to 1000°C after only 5 to 10 seconds.


Cold Traps


New from KGW Isotherm, Stainless Steel Cold Traps. Available for use with either liquid nitrogen or dry ice coolants, the condenaste capacity in 200mL
Part of a wide range of Cold Traps in stainless stel and boro-silcate glass with a wide range of connectors. Finemech can also design and manufacture custom cold traps