Glass Reaction Vessels
Manufactured by KGW-Isotherm in Karlsruhe, Germany, the range of glass reaction vessels comprises over 400 versions; unheated, heated and heated with vacuum. The reaction vessels are available from 250 ml up to 20 liters with flat bottom, round bottom or "boiler end". Closing flanges use the widely accepted SCHOTT system with O-ring grooves.
The bottom-outlet is with two different valve types; the laboratory valve "L" (the spindle is pressed while turning, " Torion type") and the industrial valve "J" (spindle is spring loaded and self regulating). Spherical ground joint S40 is also available.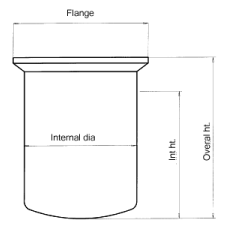 Cylindrical Glass Reaction Vessels
Cylindrical Glass Reaction Vessel with "L"Valve
Cylindrical Glass Reaction Vessel with "J" Valve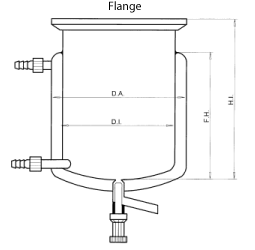 Heatable Glass Reaction Vessel; GL18 thread and 10mm hose nozzle connectors
Heatable Reaction Vessel, GL18 thread and 10mm hose nozzle connectors & "J" valve
Heatable Reaction Vessel, GL18 thread and 10mm hose nozzle connectors & "L" Valve
Heatable Reaction Vessel, GL18 thread and 10mm hose nozzle connectors & S40 Drain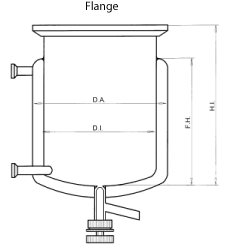 Heatable Glass Reaction Vessels DN 15 Flange
Heatable Reaction Vessel, DN15 flange & "J" Valve
Heatable Reaction Vessel, DN 15 flange & "L" Valve
Heatable Reaction Vessel, DN 15 flange & S40 Drain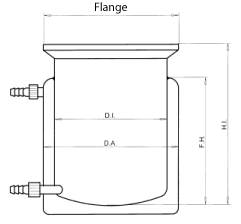 Flat Bottom Reaction Vessel, GL18 olive connectors
Flat Bottom Reaction Vessel, DN 15 flange connectors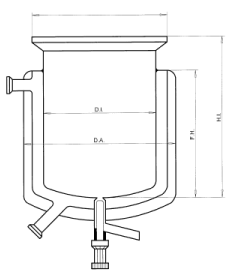 Reaction Vessel with Heating and Vacuum Jacket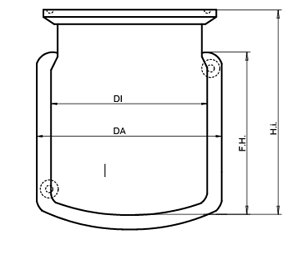 Heatable Belly Shape Reaction Vessel
Heatable Belly Shape Reaction Vessel & "J" Valve



Lids for Reaction Vessels, Flange Size NW 60 & NW 100
Lids for Reaction Vessels, Flange Size NW 120
Lid for Reaction Vessels, Flange Size NW 150
Lids for Reaction Vessels, Flange Size NW 200

Seals & O Rings for Reaction Vessels
Stainless Steel Clamps for Reaction Vessels
Stirrers and Couplings for Reaction Vessels
Reaction Vessel Stands & Frames