HPLC Fittings and Distributors
A wide range of fluoroplastic fittings for connecting tubing and tubing to apparatus. Adapters, distributors, bottle distributors and HPLC bottle distributors are included. There are PEEK fittings, micro tubing and micro tubing connectors and miniature stopcocks. A thermal flanging tool is available as are vario quick couplings. Bohlender manufacturing quality is well known and the range of connectors fits most laboratory needs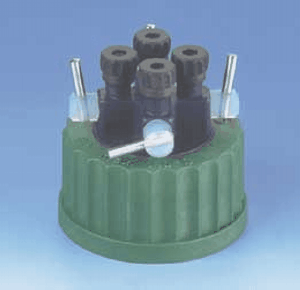 BOLA HPLC Distributors with and without stopcocks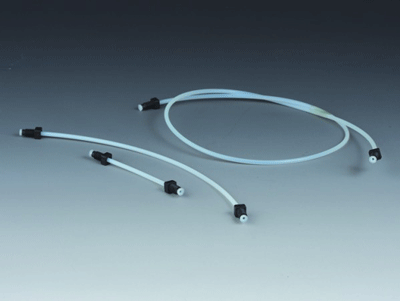 BOLA Flanged PTFE Tubing standard lengths of hplc tubing with flared joints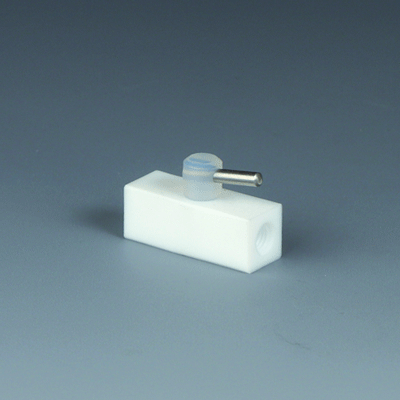 BOLA Couplings, Manifolds & Stopcocks miniature couplings, and stopcocks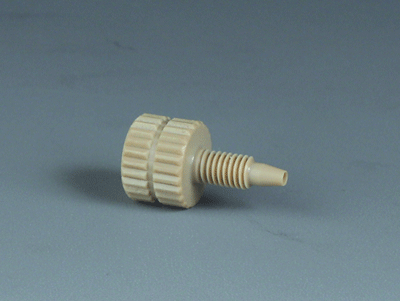 PEEK Finger Tight Fittings strong chemically inert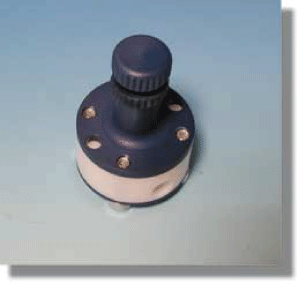 BOLA Miniature Pressure Relief Valves
BOLA PTFE Tube Flanging Tools for manufacturing tight joints on small dia tubing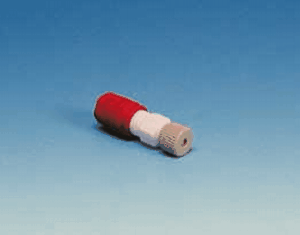 BOLA HPLC Fittings and Laboratory Screw Joints
Fluoroplastic Laboratory Accessories
Bohlender fluoroplastic accessories cover a wide range of laboratory requirements with items manufactured in chemically resistant materials. Dipping baskets, forceps, funnels, syringes, stoppers and adapters are available. High quality manufacturing complements good design and the use of top quality materials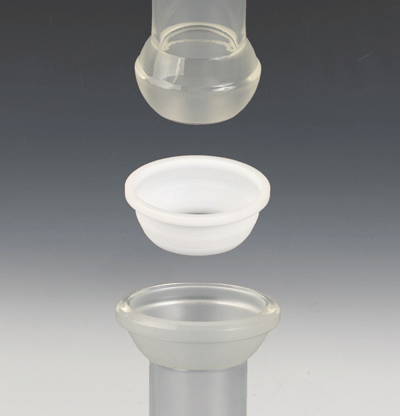 BOLA PTFE Sleeves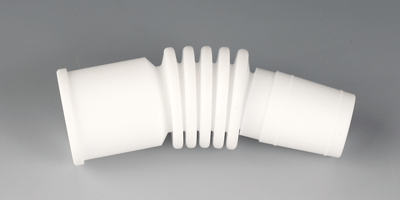 BOLA PTFE Bellows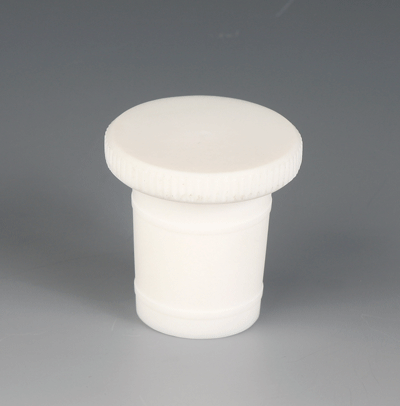 BOLA PTFE Stoppers
BOLA Temperature Probes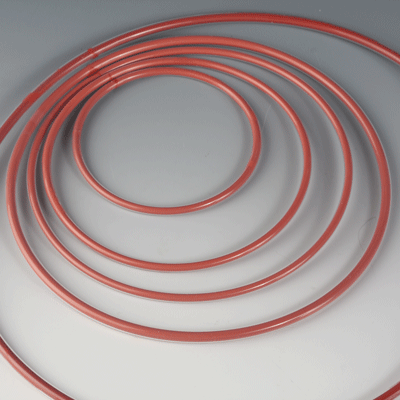 BOLA FEP O Rings
BOLA Tubing, Tiles & Films
A wide range of PTFE, PFA and PEEK tubing with different sizes and surfaces including explosion proof conducting tubing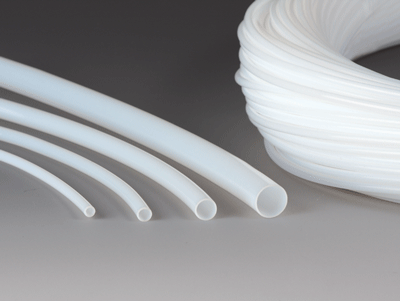 Fluoroplastic Tubing
BOLA PTFE Tiles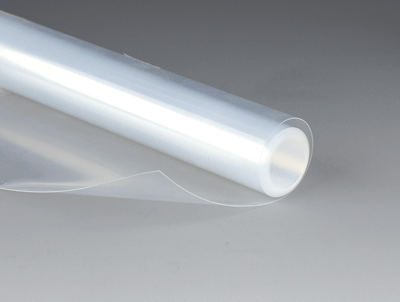 BOLA PTFE & FEP Sheets & PTFE Rods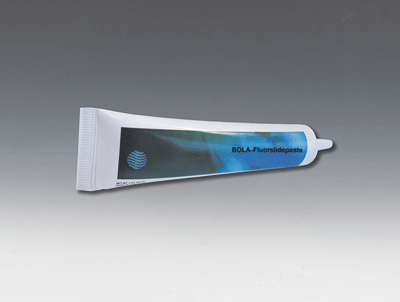 PTFE Sealing Accessories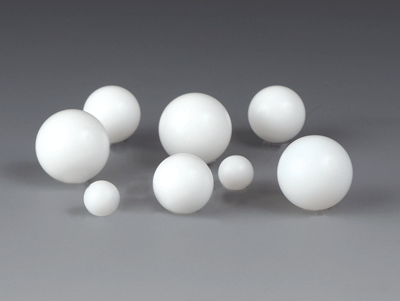 PTFE Screws, Balls and Boiling Stones
Desiccators
SICCO Desiccators are designed for storing or drying humidity sensitive products using silica gel. Silica gel is a colorless amorphous silicic acid with a gel-like consistency. It has a large inner surface area. It is very hygroscopic and can be used as gelling agent, filtering or absorption material and desiccant. Normally coupled with an indicator, silica gel changes color as soon as it absorbs water; the gel remains pourable and dimensionally stable even in saturated condition. It can be regenerated on a metallic sieve or on a baking tray at approx. 90-110°C (a microwave oven is not suitable for regeneration!).
The tight fitting desiccator door protects the contents from contamination from the atmosphere. The controlled environment inside the desiccators are ideal for storing reference materials, retained samples, metallographic specimen, tobacco and DNA samples.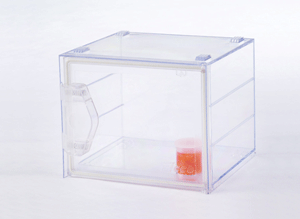 SICCO Desiccators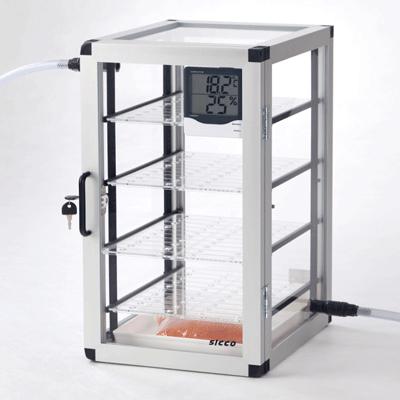 SICCO Star Desiccators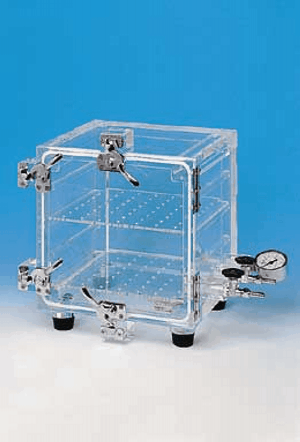 SICCO Vacuum Desiccators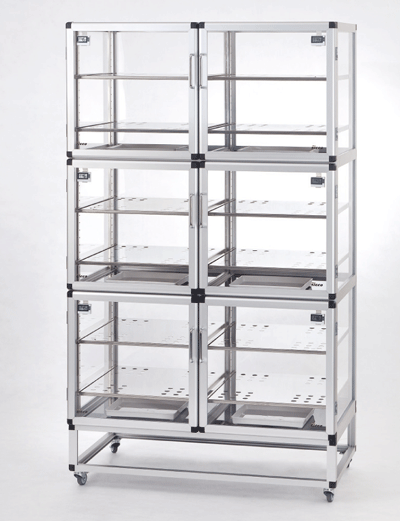 SICCO Wall Desiccator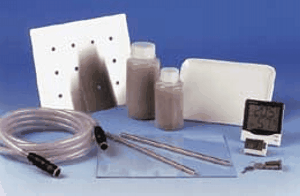 SICCO Desiccator Accessories
BOLA PTFE & FEP Sheets; PTFE Rods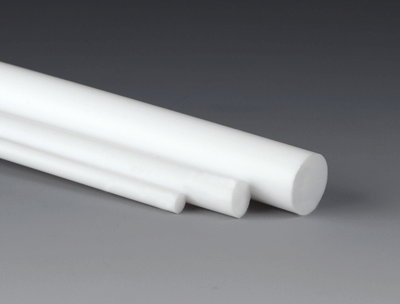 BOLA Rods, PTFE
Virginal rods for further treatment and processing in lengths of up to 2 m. Diameter and length are nominal dimensions and can contain a machining allowance.
BOLA Sheets, PTFE
Delivered in rolls with a length of 1000 mm. Colour: white.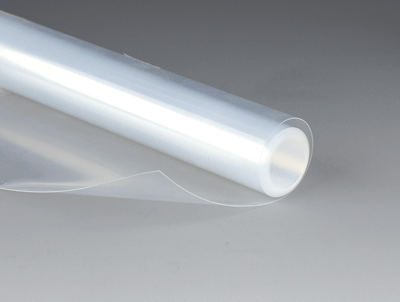 BOLA Sheets, FEP
Transparent, gastight and non-porous rolls with a length of 1000 mm.